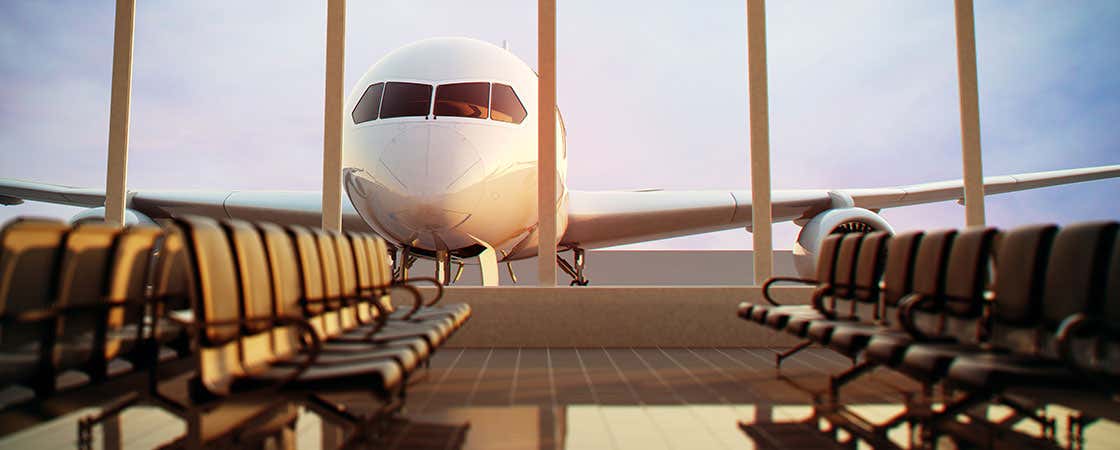 Kraków Airport, officially called John Paul II International Airport (KRK), is situated 11 kilometers to the west of the city, in a town called Balice. 
Kraków Airport increases its number of passengers every year. In 2019, over 8 million passengers either landed or departed from the airport, making it the second most airport after Warsaw Chopin Airport (WAW).
How to get to the city center from the airport
Choose the best way to get to the city center of Kraków depending on your preference:
Airport transfer service
The easiest and fastest way to get to your hotel is by booking a transfer service. If you don't speak Polish, and wish to avoid complications, or possible scams and swindles, this is the best option for you.  A chauffeur will be waiting for you at the airport terminal with a sign with your name on it and will take you directly to your hotel for just € 21 (US$ 22.50) (zł 100 (US$ 23.60)) per vehicle.
Train
A train connects Kraków Airport and Kraków Głowny railway station between 5am and 10:30pm. The trains run every 30 to 60 minutes (in winter, trains run less frequently).
The route takes around 20 minutes and the ticket costs zł 9 (US$ 2.10) per journey or zł 16 (US$ 3.80) a return ticket.
Bus
During the day, bus lines 208 and 252 connect the airport with the city center. At nighttime, the bus 902 runs all night long to and from the airport to the center. The buses depart every 20 to 60 minutes (depending on the time of day).
Buses to Kraków Głowny railway station take between 30 and 40 minutes and cost zł 9 (US$ 2.10) per journey.
Taxi
If you don't have time to book a transfer service, you can also take a taxi from the airport. The journey to the city center takes approximately 25 minutes and costs zł 100 (US$ 23.60) (€ 21 (US$ 22.50)).