Archaeological Museum in Krakow
Opened to the public in 1850, the Archaeological Museum of Krakow (Muzeum Archeologiczne w Krakowie) is the oldest museum of its type in Poland.
The Archaeological Museum of Krakow features a collection of over 500,000 archaeological finds from the Paleolithic period up to the modern era.
The museum and its exhibits
The museum is housed in a historic building, which was once a fourteenth-century fortress with a medieval palace. During the seventeenth century, it was transformed into a Carmelite monastery and two hundred years later, it was used as an Austrian prison.
One of the two permanent exhibits displays prehistoric and medieval items. The other focuses on a variety of antiques from Egypt.
A bit outdated
The Archaeological Museum of Kraków is quite small compared to other archaeological museums around the world and is a bit dated. In our opinion, the best part of the museum is its garden, which offers great views.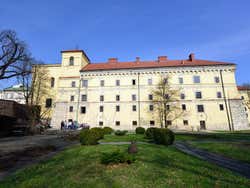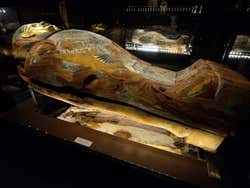 Schedule
Monday - Wednesday and Fridays: 9am - 3pm
Tuesdays and Thursdays: 9am - 6pm
Sundays: 11am - 4pm
The opening hours change in summer
Price
Adults: zł 14 (US$ 3.30)
Students: zł 10 (US$ 2.40)
Sundays: Free entrance
Transport
Trams: 6, 8, 10, 13 and 18.